Maintain Your Strength And Independence With Active Aging In Montrose
Don't let age slow you down. At East Meets West Training in Houston's Montrose, River Oaks, and Washington Neighborhoods, we're proud to offer a cutting-edge approach fitness for older adults with the Active Aging program.
East Meets West Owner Bianca Davis is a Certified Functional Aging Specialist through the Functional Aging Institute and offers hands-on instruction to keep you moving pain-free for years to come.
Fill out the short form on your screen to learn more or to get started today!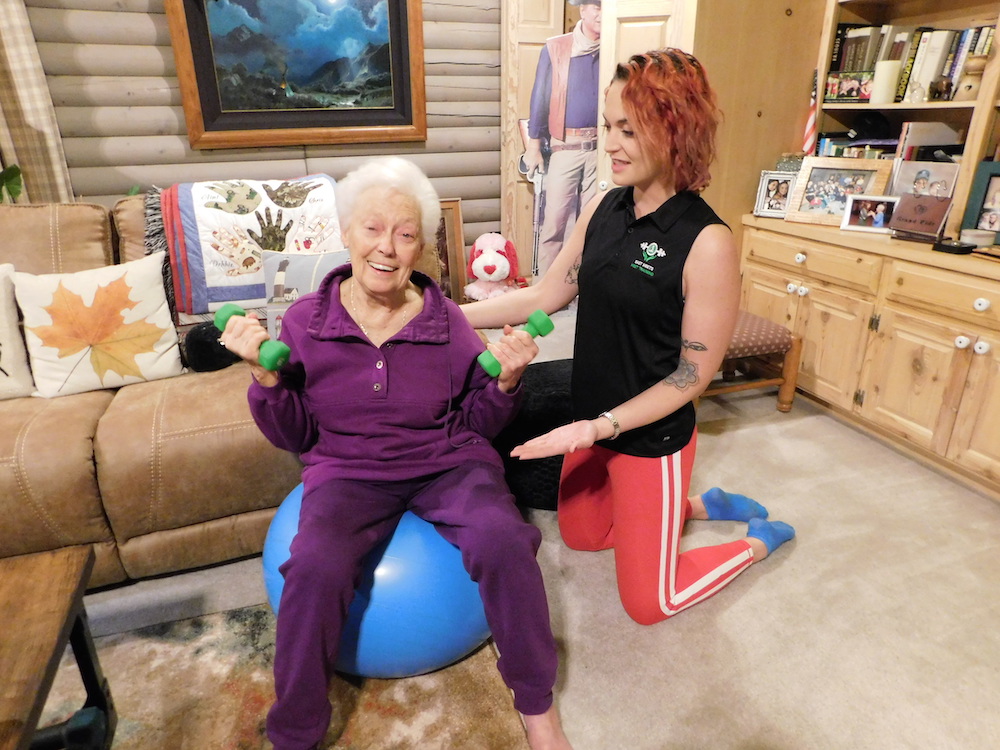 Active Aging Can Turn Back The Clocks
A lot of people just assume that with old age comes inactivity. But it doesn't have to be that way!
Our Active Aging program at East Meets West Training gives you a sustainable approach to ongoing fitness and mobility. We're here to help men and women avoid nagging pains and injury or recover from a setback that you thought would mark the end of your active lifestyle.
Our in-home services in Houston's Montrose, River Oaks, and Washington neighborhoods can help you:
Maintain your independence as you age
Increased energy to keep up with your grandkids
Move pain-free through daily activities and hobbies
Regain function following an injury or illness
Make The Change Today! Our Active Aging In Montrose Is Your Key To Sustainable Health And Fitness!
At East Meets West Training, you can take on individualized coaching and hands-on instruction. We'll build a fitness plan just for you - all with the priority of maintaining your mobility and helping you stay active through all aspects of your life.
Learn more about our Active Aging program or get started now. We work with men and women within a 15-mile radius of Houston's Montrose neighborhood - including River Oaks, Washington, and The Heights. Just fill out the short form on your screen!