Bianca Davis | East Meets West Training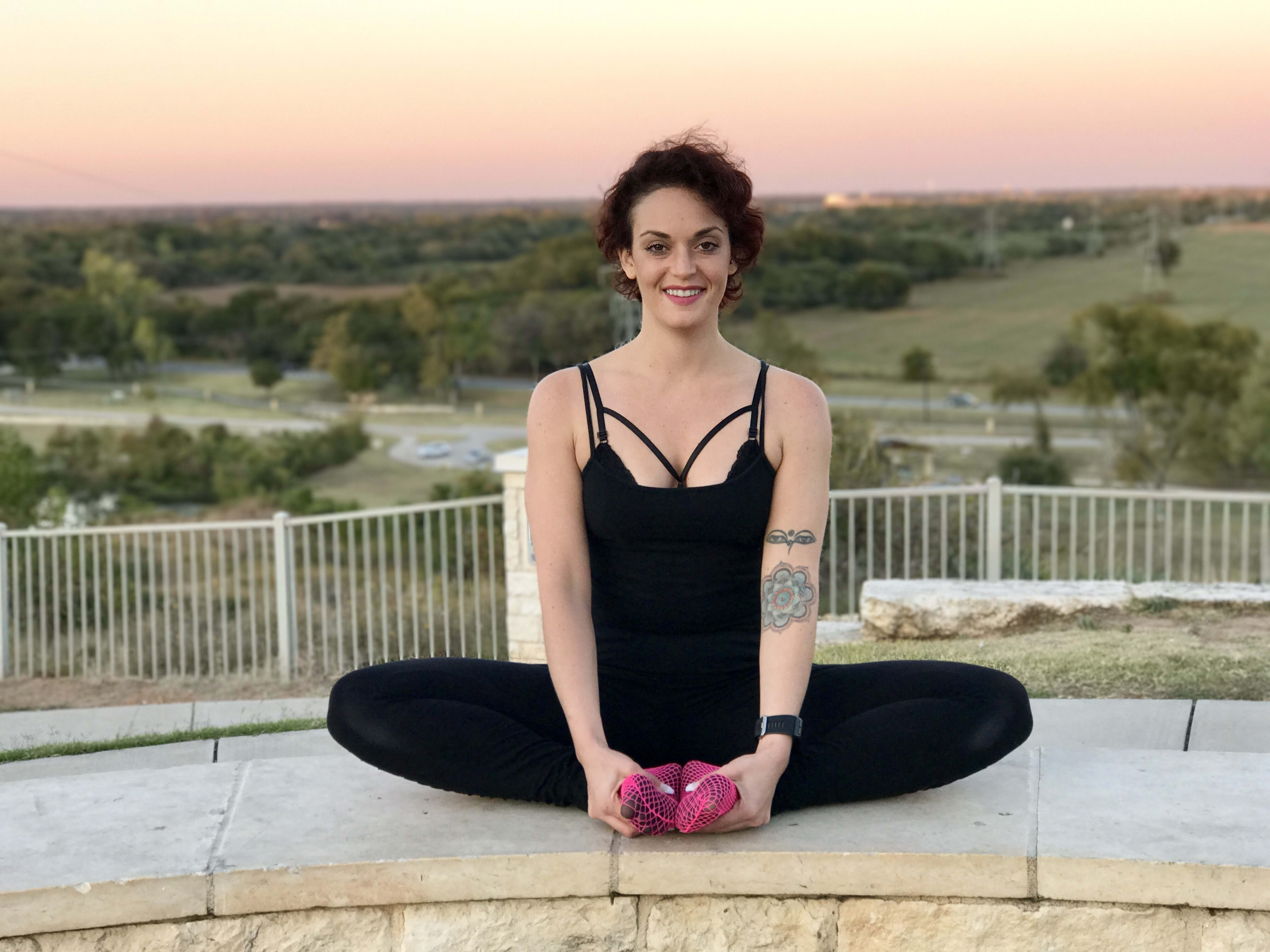 Bianca Davis
Bianca Davis is an ACE Certified Personal Trainer, RYT-500 with Yoga Alliance, a NASM Fitness Nutrition Specialist, a FAI Certified Functional Aging Specialist and a Level 2 Reiki Practitioner.
She is passionate about functional fitness and helping clients become healthier and more active. She combines various training philosophies and modalities in order to help improve your quality of life in a way that is balanced and well rounded.
When she is not training she can be found in a park with friends enjoying the nature, hanging upside down (ask her about inversion therapy), reading books, studying for her next training, teaching ESL, practicing yoga and martial arts, or cooking a healthy meal at home.
Bianca began her fitness journey at a young age. Both her parents were coaches and encouraged her to play all the sports. She started her yoga journey in 2013 when her friend convinced her to tag along to a yoga class. She remembered hating her first class when she was 10 years old but went anyways and fell in love with the immediate effects she felt after her first class. The next year she went to India to do her first teacher training and then took a job in Thailand on a picturesque beach.
Wanting to expand her capacity and be able to reach more people, she became a personal trainer in 2016 and took her first job at a gym that specialized in functional training in Saigon, Vietnam. She continued to further her education doing a second yoga training in therapeutics following the Iyengar method and studying fitness nutrition.
After 7 years in abroad and decided to return to Texas to be closer to her family. Combining the best practices in both Eastern and Western training philosophies, Bianca presents you with a unique approach to fitness and health. East Meets West Training is your opportunity to reach your highest potential.

Bianca's East-meets-West philosophy blends personal training with yoga, reiki and meditation. She studied yoga and reiki in India and got her first yoga teaching job in Thailand in 2015. Following in her mother footstep she decided to stay in the health and fitness industry and get her Personal Training certification. She did that in 2017 and began training in Vietnam.
She has returned to Texas and bringing with her a unique blend of styles and training philosophies.

Bianca is an ACE Certified Personal Trainer, Yoga Alliance RYT-500 teacher, AFAA Group Fitness Instructor, NASM Fitness Nutrition Specialist, and Level 2 Usui and Shambala Reiki Healer. Her services combine techniques from each of these modalities to provide you with comprehensive health and wellness coaching.